Thursday, September 4th, 2014
---
8:54 pm
- PAWS Walk 2014
I didn't think to post this here before, but Zac and I will be walking with all of our dogs (Star will probably ride in her wagon) in the PAWS Walk on Saturday! Our team is Team Lucy in honor of Lucy (obviously). The PAWS Walk is a 5k to support PAWS (Progressive Animal Welfare Society), which is a no-kill shelter near Seattle that adopts out 3k+ dogs and cats each year and also has a wildlife rehabilitation center. They also offer services for free for people with pets with behavior problems in hopes of preventing those animals from being surrendered to shelters.

It's a great cause and we're still a bit shy of our goal. If you're interested in donating, please click the link or image below and check it out! We only have a little over a day to raise funds!

Team Lucy's PAWS Walk Page


[meow?]
Thursday, December 12th, 2013
---
4:26 pm
- Holiday Cards
I decided to do holiday cards (well, these will probably be New Year's cards). If you'd like one, comment below with your address. Even if you think I have your address, please comment with it anyway. This way I can be sure I have the correct address, and I'll also know who actually cares about getting a card this year. Comments are screened so no one else can see your address. If you're sending out cards and would like to add me to your list, let me know and I'll reply with my new addy.
[meow?]
Friday, December 6th, 2013
---
11:46 am
- December Meme
Thursday, June 7th, 2012
---
9:59 am
- Writer's Block: Going Up?
If you had to be stuck in an elevator for 24 hours with one TV character, who would it be and why?



Nathan Fillion! I expect he'd be entertaining, not to mention fun to look at.
Tuesday, March 27th, 2012
---
1:28 pm
Poll: The ending of Mocking Jay sucked. Real or not real? Discuss. How would you have ended it?

Do not read comments if you have not yet read the book and don't want to see spoilers.
Saturday, March 17th, 2012
---
11:00 pm
- Writer's Block: Kiss me, I'm Irish!
How are you celebrating St. Patrick's Day?



We made Black & Tans (well, Half & Halfs) at home and now I need to go to bed because I have to be at work tomorrow morning at 8am. Yippee.
[meow?]
Wednesday, February 22nd, 2012
---
9:10 pm
- HAY YOU GAIS!!!!
I WILL PROBABLY HAVE NEW (TO ME) CAR TOMORROW!! OH EM GEE SOOOOO EXCITED!!!!!
Sunday, January 29th, 2012
---
11:27 pm
- Sebastian
I'm tired so I can't go into the whole story right now, but for those of you who don't follow my FB closely or GL, Sebastian has been having focal seizures (not full blown body shaking ones, just mostly mental ones and eyes). We don't know why yet. He had been a little weird off and on for a while but it wasn't until yesterday when he had a particularly weird episode that involved him crying out that I really realized what was going on. It could be anything from the Prozac he's on to an infection to a brain tumor.

He's acting like a totally different cat. Imagine a cat that's stoned and wandering around aimlessly and not really interacting with anyone or anything. That's what he's been doing. And the focal seizures continue.

I'm scared. :( I want my bratty baby boy back. This cat that's walking around my house right now doesn't act the slightest bit like him. :'(

current mood:
distraught
Saturday, January 28th, 2012
---
11:30 pm
- Writer's Block: ONTD Games Giveaway
Which video game character would you like to have as your real-life BFF? One random response will win a $60 Amazon gift card! [Full contest rules

here

.] Don't forget to share your favorite gamer moments on

at 3 p.m. PST for Free For All Friday (FFAF).



Sonic :)
[meow?]
Friday, December 16th, 2011
---
10:05 am
- Writer's Block: B.Y.O.B. Holidays
If you could solve one problem in the world, what would it be? One random answer will win a $50 Amazon gift card. [Details

here

]



Climate change. I feel like that's a source of a lot of current and soon-to-be problems.
[meow?]
Thursday, December 15th, 2011
---
12:21 pm
- Writer's Block: B.Y.O.B. Holidays
Post your favorite holiday-themed animated gif. One random answer will win a $50 Amazon gift card. [Details
here
]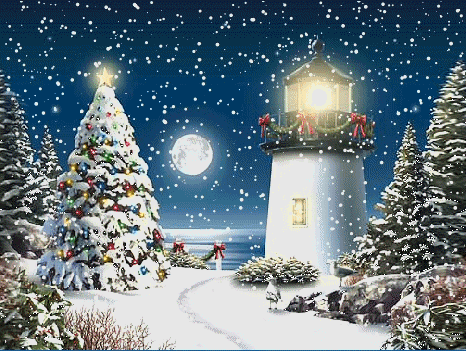 [meow?]
Tuesday, December 13th, 2011
---
3:26 pm
- Writer's Block: B.Y.O.B. Holidays
What is on your holiday wish list this year? One random answer will win a $50 Amazon gift card. [Details

here

]



My wishlist almost always mostly involves things for the dogs (new toys and such). Most of the things I *really* want aren't things people can give me (like an amazing job that has normal hours and pays well, 100 pounds magically gone off my body, to not feel so unhappy all the time). But if I had to pick something material, either a new computer or an upgrade to this one would be nice. My big ticket item would be a new car as mine is on its last legs, but that's going to happen eventually when I find the right one at the right price (and hopefully that will happen *before* my current car dies on me).
Monday, December 12th, 2011
---
12:07 am
- Writer's Block: B.Y.O.B. Holidays
Which December holidays do you celebrate, and why? One random answer will win a $50 Amazon gift card. [Details

here

]



We celebrate Christmas here because it's tradition. We usually spoil our dogs rotten by showering them with toys and treats. :)
[meow?]
Sunday, December 11th, 2011
---
7:54 pm
- Writer's Block: Tearjerkers
Which movie always makes you cry?



Marley and Me
[meow?]
Friday, November 18th, 2011
---
9:41 am
Ok, I'm going to follow
gracefulshrimp's example and start making a list for Christmas cards. If you want one, please leave your name and address in the comments (comments are screened, so no one else will see your info).
[meow?]
Friday, October 28th, 2011
---
7:55 pm
- Writer's Block: R.I.P


I really don't know. I think at this point, I'll just let whoever ends up being in charge of my deadness-legal-stuffs decide. The idea of being cremated has never appealed to me, but the idea of being embalmed and stuffed into a coffin sounds equally, if not more, horrifying. But in reality, I am pretty sure that there is nothing after life, so I will likely not be sitting around on some cloud watching to see what happens or if my wishes are carried out. So hopefully I won't care, and if that's the case, then cremation is probably the most environmentally friendly thing to do.

But! If I'm cremated, I do want my ashes somehow put with those of my furbabies, be it scattered or whatever. Or if someone decides to bury me instead, I'd like their ashes near me (mixed in the soil, whatever, idc).

OK, edited to add after thinking about it more: NO viewing. I am super serious about that. I don't want to be made up to look like something I'm not and shown off. If my immediate family wants to see me, they can, but I don't want any craziness with the fake makeup and a public viewing and stuff. *shudder*
[meow?]
Wednesday, October 26th, 2011
---
10:06 am
- I can has likes?
Saturday, October 22nd, 2011
---
10:37 pm
- Writer's Block: Study break
What was/is your favorite class?



Priest!

Oh, wait. That's not what you meant.
Wednesday, October 19th, 2011
---
12:44 pm
- Pink Hair for Hope
Lookee what I got today. :)




Through the end of November, for a $10 donation to breast cancer research, you can get a pink hair extension. Various shades of pink are available and they last about 6 weeks. Check out Pink Hair for Hope to find a participating salon in your area.
Wednesday, October 12th, 2011
---
11:11 am
- Writer's Block: Between a rock and a hard place
What's worse: a pit of snakes or a pit of spiders?



Spiders!!! D: